RAPID POC TEST
The CareStart™ COVID-19 Antigen Test is a lateral flow immunochromatographic assay for the detection of extracted nucleocapsid protein antigens specific to SARS-CoV-2 in swab specimens directly collected from symptomatic individuals who are suspected of COVID-19 by their healthcare providers.
As an intended point-of-care (POC) designated test with a 10 minute processing time, CareStart™ COVID-19 Antigen Test allows effective screening of COVID-19 infection on a large scale.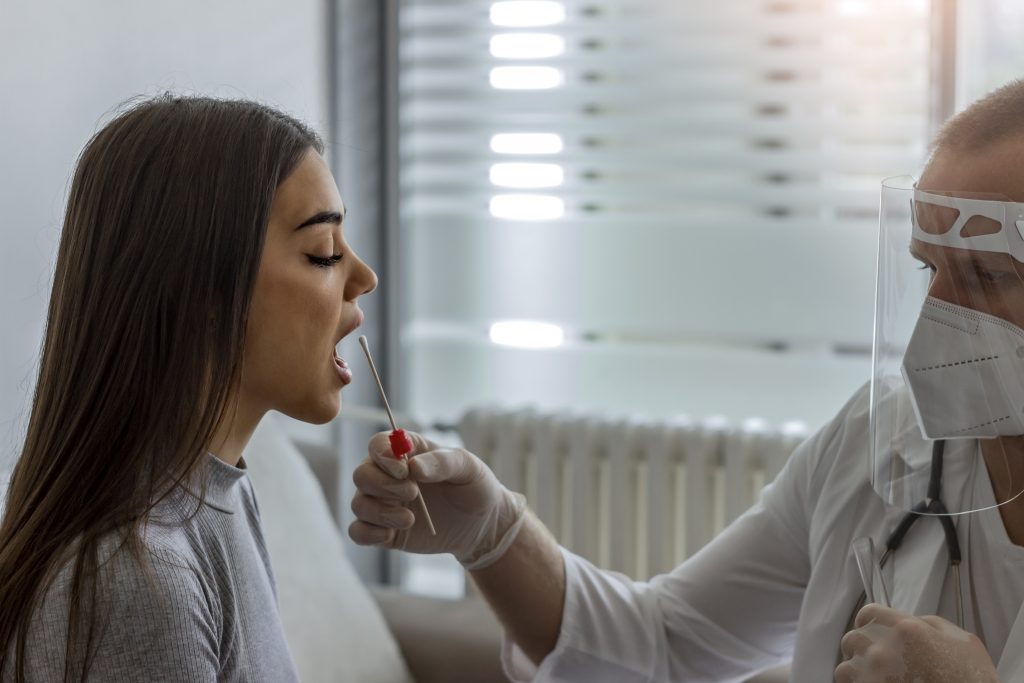 Test Principles
Due to the highly contagious nature and global health crisis, SARS-CoV-2 has been designated as a pandemic by the World Health Organization (WHO) and continues to have devastating impacts on healthcare systems and the world economy including the U.S. To effectively end the SARS-CoV-2 pandemic, systematic screening and detection of both clinical and asymptomatic COVID-19 cases is critical.